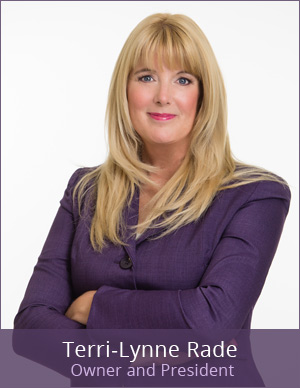 Terri-Lynne is a retired nurse, director of care and executive director of retirement homes. She began her career in health care nearly 3 decades ago while first working at Trillium Health Centre for over 10 years in the mid-80's where she co-developed the neuro-surgical rehabilitative program. The program was so vital to the community and is still being used today.
She then went onto spend several years as a visiting nurse in the community for over 7 years where she eventually become a Supervisor for the Home Support Program managing over 800 personal support workers in the field. From there she transitioned into being a Director of Care for a prestigious and well respected retirement home in Mississauga. It was then that she received an opportunity to transition out of nursing and into the role of Executive Director for a retirement home.
In the role of being an ED she then realized that there was a gap in the healthcare system that she needed to fill. She approached the President of the local hospital with the idea of creating a post-operative rehab program for post knee and hip clients that would not only support the hospital but to provide a much needed service in her community. "In a two year period we must have worked with over 500 clients from Trillium, supporting them with their rehab and the transition back into their homes in the community. "It was a wonderful endeavour to be able to help so many people and to make such a profound difference towards improving their physical condition after surgery. It then went on to continue as I also wrote a post cardiac program for clients who had aortic valve replacement surgery as well."
It is a result of all of her experiences and her passion for seniors over the years that Terri-Lynne decided to branch out on her own and launch First Class Home Care Inc in 2009. A dream that became a reality as she wrote her own 250 page business plan, with an idea to be able to provide the best In-Home Health Support Services possible for seniors in the community.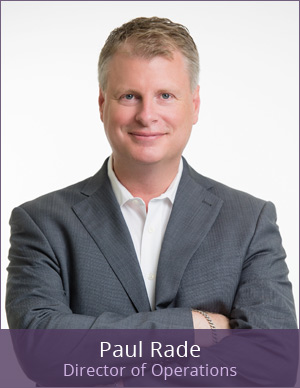 Paul has worked in senior housing for the majority of his career. In 2013 he joined his wife in sharing a vision together to build a business that embraces their beliefs in great customer care with the goal of improving lives. He began his career over 20 years ago when he worked in a part time position in a new retirement home in Brampton, Ontario while he finished pursuing a marketing degree in college. It was there that he began to develop his passion for caring for seniors.After completing his studies Paul continued to work in the retirement home industry while working towards yet another diploma, this time in food service and nutrition management. He went on to hold several successive management positions and then obtained his dream job as an Executive Director for a retirement home in the Brantford area. At the time he was the youngest Executive Director in the organization, something he was very proud of. Over the next 10 years Paul managed two different properties and excelled in property development, operations management, new builds and turnaround projects.Paul's greatest joy and sense of accomplishment is the opportunity to put together his own teams, mentor them to success, support and watch them as they moved up the ladder in their own careers. But it is equally important to him that success is achieved with integrity and that people are never to forget that they are there in the service of others, by far the most important thing. It is a motto that First Class Home Care Inc. lives by!
First Class Home Care Inc. proudly delivers home health care services to the elderly living in Etobicoke, Mississauga, Milton, Oakville and Burlington areas.