In Canada, coordinating and strategizing in-home patient safety is immensely important to senior home care providers. As baby boomers reach their senior years, homecare assistance for themselves or aging parents becomes a reality and an integral component to their future health care needs.
The continuing growth and need for senior homecare assistance means that the accompanying trend and concern of healthcare professionals centers on patient safety. Based upon findings from a 2013 Pan Canadian Homecare Study conducted by the CPSI (Canadian Patient Safety Institute), it was found that 56% of patient safety incidents are judged to be preventable. Having a professional senior home care provider like First Class Home Care,  available to assess your home in Mississauga and other parts of the GTA can be your source of prevention. With 1 out of 6 seniors receiving in-home care services we can help ensure that your home is a safe haven that will prevent unnecessary and preventable injuries that could affect your health.
Injuries from falls, non-fall related injuries, medication errors and infections are the most frequently occurring adverse events from inadequate in home patient safety practices. Ensuring your home is safe for senior care is one component of a comprehensive in-home patient safety plan and an important one.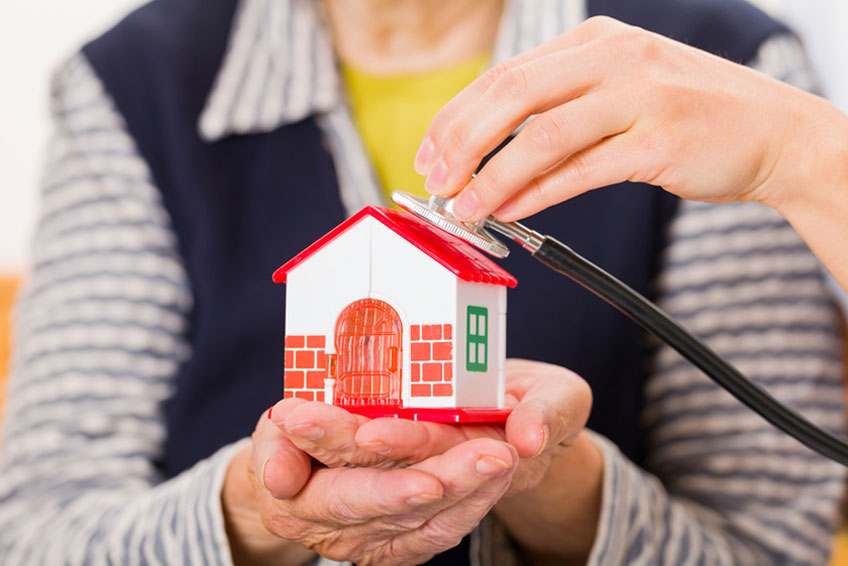 However, according to the results from CPSI, there are other considerations to think about as well. Patients themselves need to have a key role in their own care and be part of any planning or discourse with regards to in-home patient safety. The relationship between patient, family and professional caregivers is paramount to create and maintain a safe and healthy home environment for senior home care. First Class Home Care's  dedicated staff and Personal Care Managers are here to help you create the best in-home patient safety experience for your situation.
Best Practices for In-Home Patient Safety
Senior home care professionals want to help you and your loved ones live a safe and fulfilling life. We can do this together by:
Avoiding caregiver burnout – having a support system in place and utilizing the services of a homecare assistance provider like First Class Home Care will help you and your loved ones. To take care of others, you must take care of yourself first. We can help lighten your load when caring for a loved one.
Health education – working with our experienced staff, First Class Home Care can help coordinate and manage medications for many chronic medical conditions.
Communication is vital between patient, family and caregivers – we are here to consult and listen to your needs and provide you the best senior home care experience. We can help you navigate a confusing healthcare system.
Home setting assessment – there are basic things that First Class Home Care can help coordinate and consult on about your home setting to minimize the possibility of an adverse incident resulting in unnecessary falls that could lead to injuries.
Health status can sometimes change quickly – planning ahead and having an excellent homecare assistance provider like First Class Home Care available to help you and your family can provide you peace of mind.
Contact us to discuss what your needs are and let us help support you! Servicing Mississauga, Milton, Oakville and Etobicoke, we are here to create the safest senior home care environment for you or your loved ones.