Suffering from injuries as a result of a fall, stroke or cardiovascular event can be challenging for seniors. The good news is that with time spent in a senior rehab program and then followed by working with a caring and professional in-home senior care team, you can quickly improve your health, maintain your independence and get back to your normal routine much quicker.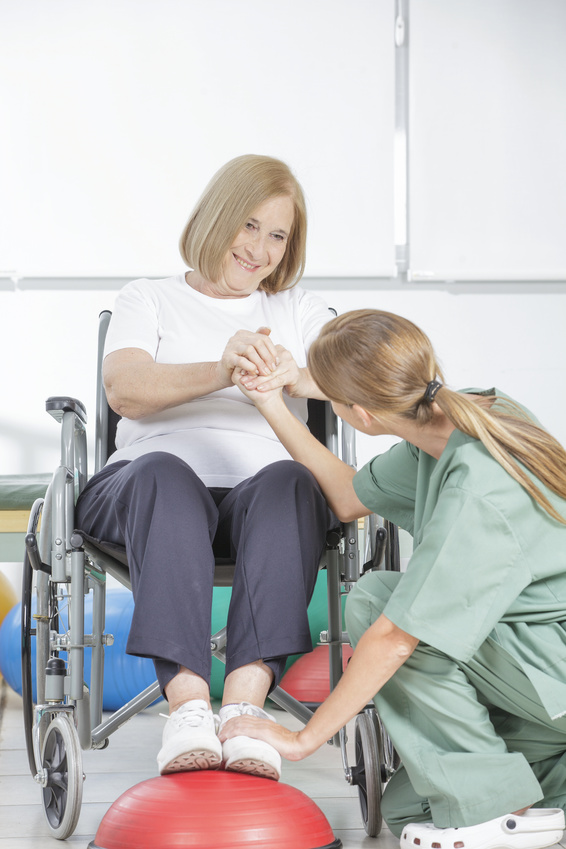 Planning for Your Retirement Should Include a Rehabilitation Plan
Each year, one out of three seniors, 65 and older suffer from a fall. Out of that population, 30% will require medical attention. Many rehabilitation services offer excellent care that will provide you with balance assessments and therapies designed to improve your overall health. But sometimes there may be gaps in the recovery programs available in your area. Senior care after a fall or other medical events can and should be continued within the comfort of your own home. The possible long-term affects after falls can be greatly reduced with an additional in-home rehabilitation service focused care plan that will build upon the program already received by a hospital or rehab clinic. Talking to an experienced in-home senior care services provider like First Class Home Care Inc. about your unique situation and health care needs is imperative. Planning for all considerations during your retirement will enable you to be proactive about your health, not reactive. Something simple as fall proofing your home could help prevent many unnecessary injuries.
First Class Home Care Inc. is here to help you or your loved one's recovery process during a fall or other rehabilitation care services. The long-term benefits of thinking ahead, planning for retirement and essential care for seniors can make a huge difference in the quality of life for you or someone you love. With a strong team of dedicated professionals at your side, your road to recovery and the possible recurrence of injury from falls can be greatly reduced.
Senior care is designed to help you get back to performing daily activities, living independently and regaining your strength. Working on your flexibility and coordination following a fall, stroke, conditions related to Chronic Diseases, Alzheimer's or Dementia is also a very important part of a rehabilitation program.
When Should You Consider an In-Home Rehabilitation Program?
In-home Rehabilitation Services can help in situations where seniors have specific rehabilitation needs. First Class Home Care Inc. offers the following rehab services to our clients:
Orthopedic Rehabilitation
Neurological Rehabilitation (including Stroke/Parkinson's/MS)
Cardiac Rehabilitation (post hospital continuum)
Chronic Disease Management and General Medical Conditions
Insurance Related Cases Including Motor Vehicle Accidents
Our hands-on approach can complement any program recommended by your doctor or physiotherapist. We will help ensure that you continue to thrive at home and heal as quickly as possible from a fall or any other medical event. We also offer other senior care services such as: assessing and fall proofing your home and being the in-home support that you or your loved one's need.
Servicing the Halton, Mississauga and Toronto region, First Class Home Care Inc. is here to help you plan a safe and healthy retirement. Contact us today to discuss what senior care needs you require and what kind of rehabilitation service we can offer that will aid in your at home recovery.