As the population ages, technology is quickly becoming a very important tool in the everyday lives of the elderly.
Technology can keep seniors stay engaged, connected, mentally active and physically safe. Many older adults are utilizing the internet, social media and cell phones to communicate and receive information. All of these things are effective ways to connect with family, friends, community resources and any home care assistance providers.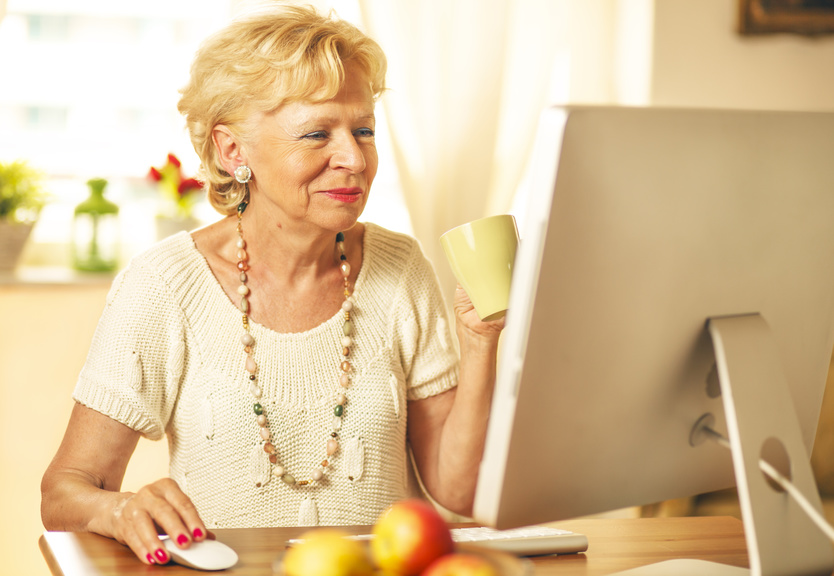 With half of all seniors now using the internet and related tech devices, First Class Home Inc. is a Home Care Agency in Milton, Oakville, Burlington as well as Etobicoke and Mississauga that can help you navigate your way through the high-tech loop.
What are the must-have technologies for seniors today?
Tablets and iPads: Used for games to promote brain fitness, track health information, view photos, listen to music and adjust font sizes for easier reading.
Skype: Social interaction is key to overcoming loneliness for those elderly that may have to stick closer to home. This application is easy to use with the capability to view your loved ones in real time. It is readily available for smartphones, tablets and regular computers.
Health Tracking Software: These devices can help monitor your health, remind you of medications and appointments and even track nutritional needs helping seniors take charge of their own wellness.
Wireless Home Monitoring: These technologies can be lifesavers for those elderly that live alone. They can detect emergencies likes falls, report unusual behavior and even track vital signs without intruding on privacy.
GPS: If you, or an elderly loved one is concerned about getting lost, or has a condition like Alzheimer's or Dementia, GPS technology immediately alerts caregivers if they leave their homes. It can be attached to the wrist, on clothing or on a smartphone.
First Class Home Inc. understands the important role that technology can play in the lives of the elderly. Our knowledgeable team can help you set up these Home Support Services and take you through the all the tools older adults can use to stay connected with their loved ones and live independently in their own home.
With social networking almost doubling over the past year in the elderly population, people aged fifty and older are taking advantage of the technology tools available to them.  Computer classes about email, social media and Skype are also growing in popularity in senior centers across the GTA.
First Class Home Care Inc. wants to help you access these resources. Either through hiring our dedicated Home Support team or through our Social Transportation services throughout Mississauga and Etobicoke, we can easily get you to a class that's right for your lifestyle.
Contact our home care agency today to discuss more about what new technologies you want to utilize and learn how our home care assistance can help.