First Class Home Care is dedicated to providing support to our communities and sharing important links to other service providers who may be a benefit to existing clients, future customers and visitors such as you.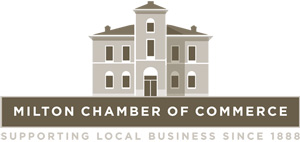 First Class Home Care is a proud member of our local Chamber of Commerce. If you are interested in learning more about the Chamber or looking for information on local business this is a great site to visit.
Karen Buchanan – Professional Organizer & Senior Move Manager
905-691-4414
solutions2organizeu.ca
karen@solutions2organizeu.ca
Professional Organizing & Downsizing Service
Solutions 2 Organize U has the expertise to assist with the logistics and emotional process of downsizing and relocation; emptying a home or estate full of a lifetime of belongings; and declutter & organize residential and office spaces.
We are a resource when family members are often too busy or live too far away or find the job just too big to complete on their own. We approach each project with compassion and patience, a calming influence to minimize any fears or anxieties, humour to create a fun and enjoyable atmosphere, active listening to accurately capture all details and wishes, concern for the well-being of our clients, and encouragement to share important memories and stories.

AJ Menu Solutions "Your Food Service Expert" provides professional menu consulting and personal shopping services that appeal to Ontario businesses and York Region individual/community needs.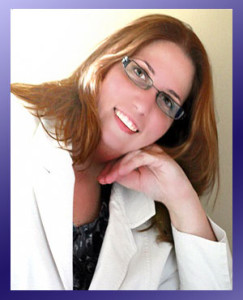 Amber Capotosto has been working within the Food-services industry for over 12 years, she has experience working as a chef within the restaurant industry and as a Nutrition Manager in Acute Care, Retirement, Long Term Care, and has experience working as an Ontario Account Manager delivering excellent food-service sales within healthcare.
Amber has been involved in many areas of the food service management including front line supervision, scheduling, dietary care for residents and patients, healthcare sales and education.
Amber has always been involved in offering assistance to others especially peers in the industry. She believes and keeps up with lifelong learning to better herself both professionally and personally within her career. Amber has been teaching part-time since 2006 "The Food Service Worker" program courses at Centennial College. Amber is also a trainer for the Food Safety and Sanitation Train Can Inc. program continuing to keep up to date with Food Safety and Sanitation standards.
Amber continues to sit on a number of sub-committees within the Canadian Society of Nutrition Management and the Ontario Society of Nutrition Management which include the following committees certification, continuing education, conference, marketing and Toronto chapter.
Contact AJ Menu Solutions:
Cell: (416) 458-0550
SMS Text: (416) 458-0550
Email Address: info@ajmenusolutions.com
Web Address: www.ajmenusolutions.com