Today people are living longer, are more active and enjoy healthy lifestyles. A fall can affect all of these wonderful things by decreasing your mobility and impacting a senior's overall health. Having well-informed homecare assistance to suggest minor alterations to your home or routine can help lessen this possible impact on your life.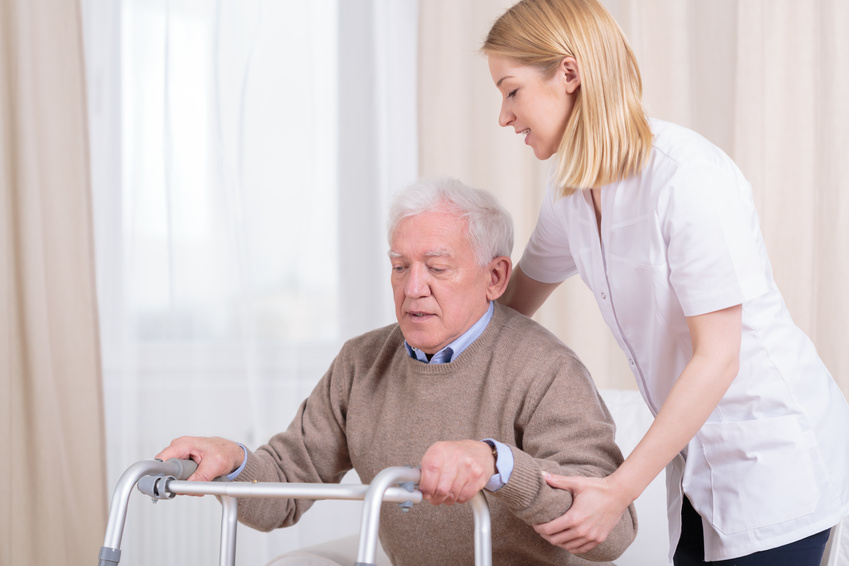 Be Mindful of How Easy it can be to Fall
In people 65 and older, a fall is the leading cause of injuries according to an Injury Facts 2016 report from the National Safety Council. But there is good news; you can prevent unnecessary injuries by making simple changes within your own environment. First Class Home Care is here to help you fall proof and organize your home to make independent living safer for you and your loved ones. The Public Health Agency of Canada stated that 20% – 30% seniors fall each year and out of all the hip fractures reported, 95% of those are a direct result from falls. Further, results from the data analysis indicate that self-reported injuries due to falls are increasing, specifically by 43% between 2003 and 2009/2010. Given that 50% of falls that result in hospitalization occur in the home, it is very important to think about it and get advice on the best way to prevent an unwanted fall.
Now, aging itself does not cause falls. Most falls can happen anywhere but frequently they happen at home.  First Class Home Care's Home Support program offers special senior care services that can assess your home and help you create a safe space.
Do you need help getting to necessary medical or eye appointments? Have you wanted to attend an exercise class but can't easily get there? Ensuring you get your eyes checked regularly and attend exercise classes like Tai Chi can immensely improve balance and coordination. Our Senior Care Services like our Social Transportation programs can provide a necessary ride. Homecare assistance comes in many forms and our Personal Care Managers will customize any program to fit into your current and future lifestyle. 1 in 3 adults' fall every year, so take the necessary precautions that will help prevent fall related injuries and continue living the life you want to lead
Tips to Prevent Falls and Fall Proof Your Home
First Class Home Care wants you to be aware of how simple fall proofing a home can be.
Home: Remove clutter, small furniture and rearrange furniture placement so there is plenty of room for a walkway. Non-skid mats work well. Remove all scatter rugs. Also, be sure to wipe up any spills immediately.
Safety: Install assistive devices like grab bars for the shower or tub, a sturdy seat for the shower, raised toilet seats with armrests and handrails for both sides of any stairwell. These kinds of minor investments can prevent a serious fall and injury.
Footwear: Wear sensible shoes and consider orthotics if necessary. Non-skid properly fitted shoes will prevent unnecessary stumbles.
Light It Up: Ensure bedrooms, hallways and bathrooms are equipped with night-lights.
Keep Moving: Regular exercise can go a long way to helping prevent falls. Regular attendance to classes like Tai Chi, or walking groups is wonderful to help with balance, flexibility and coordination.
Homecare assistance can help you rearrange and reorganize your space to ensure the best home environment. First Class Home Care's Senior Care Services offers help with this and much more to enable our clients to live independently, healthy and safely in their own home.
Contact us today and let's discuss how we can ensure you have a fall proof home that is customized for your individual health and safety needs.