There is a dramatic rise in the prevalence of chronic diseases within the aging population today. Corresponding with this rise is the increased demand on families to be directly engaged in chronic disease management for the elderly in their family. Seniors today have a unique set of needs and expectations that is different than in previous generations. These facts combined means that when dealing with elder care services, a specialized approach to chronic disease management will most likely be a regular part of a caretaker's responsibility.
What Are Chronic Diseases?
Chronic diseases are persistent medical conditions that can result in lifelong disabilities and impaired quality of life. This can include but is not confined to: Diabetes, Arthritis, Obesity, Heart Disease, Cancer and Respiratory Diseases. Injury from falls or accidents can also result in a chronic medical condition. The most common of the chronic diseases is arthritis impacting as much as 1 in 5 seniors today.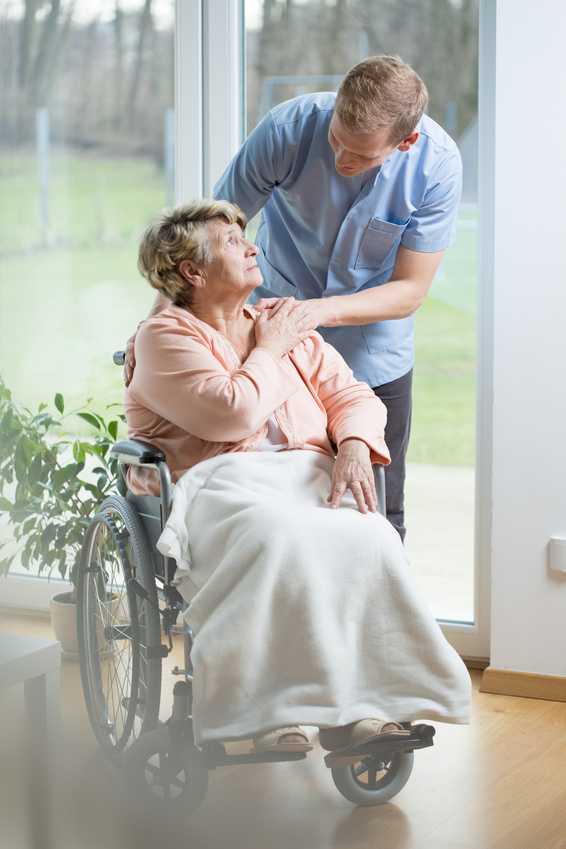 Chronic disease and the increasing need for chronic disease management will predictably rise when the aging population is expected to double in the next thirty years. The result of this continual upward trend will increase the demands on time and resources of the Boomer generation who will be required to help manage the health of the seniors within their own families.
First Class Home Care Inc. is here to help you with any chronic disease management that may be facing the elderly in your life today or seniors in your future. With our non-medical, in-home, health support services, we will create a personalized solution to bring you peace of mind. We are here to help you manage a multitude of chronic diseases that may afflict the elderly within your care.
Why Choose In-Home Elder Care Services?
As the bulk of the population ages and the incidence of chronic diseases rise, demands on our hospitals, ambulatory care, long-term care facilities and in-home care will become more and more strained. As a result, the need for quality health care resources will be of the upmost importance to maintain quality of life, especially for those requiring elder care services or chronic disease management. First Class Home Care Inc. provides excellent options or supportive services for those Boomers needing in-home care for family members suffering from chronic diseases.
Path To Successful Chronic Disease Management
Chronic diseases may be prevalent in our aging population, but they can be successfully managed with a dedicated team by your side. It is important to obtain appropriate elder care services when managing any existing chronic diseases. Evidence suggests that those who suffer from chronic diseases can improve their quality of life just by being in a supportive and healthy environment. Getting compassionate, well-trained help and support may even help prevent the onset of any future potential chronic disease.
Using either our "Gentle Persuasive Approach" or "Preventive Care Approach" ensures you a customized plan that is meant to educate, follow up on any necessary medical treatment, help with transportation, support and teach individuals to be involved in helping manage their own condition. Monitoring with daily visits is also an option to aid in the successful management of chronic disease. Extended visits are available when a senior lives alone or other family members live out of town or are away for lengthy periods of time.
First Class Home Care Inc. is your extended family that can provide all of these in-home supportive elder care services throughout Mississauga, Brampton, Etobicoke and the Halton Region. Providing options and support for chronic disease management can help your loved ones feel independent, vital and healthy for as long as possible within the comforts of their own home.
Contact us today to book a free consultation and let us help you create a successful chronic management plan that works for the elders in your life.