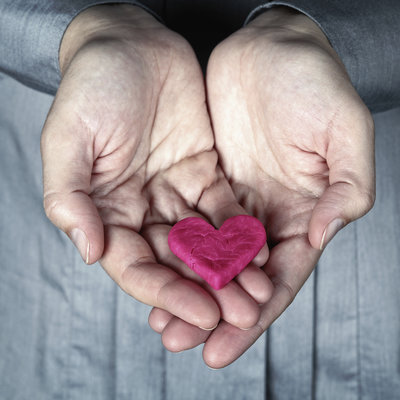 Canadians are aware that heart disease is a major health threat that rises as one gets older.  To help curb the incidence of heart disease, the month of February is dedicated to "Heart Month" – a time to focus on taking care of your heart and the things you can do for your health.  Having a strong and healthy heart will ensure you can make the most of your life and allow you to spend quality time with your loved ones.
First Class Home Care would like to challenge our readers including seniors, to learn more about heart disease and its risk factors.  "We want to join in the mission to promote healthier families and communities", said Paul Rade, Director of Operations.
Do you suspect something could be wrong with your heart?  Watch out for these signs & symptoms.  See your doctor if you are concerned about them:
Dizziness or feeling light-headed
Shortness of breath or chest discomfort
Extreme fatigue or weakness
Palpitations (a feeling of skipped heart beats in your chest)
Discomfort radiating to the back, jaw, throat, or arm
Your feet swell
You get migraines
Anxiety, sweating and nausea attack you all at once
The good news is that making changes can control risk factors.  Heart health is important for everyone, seniors, and caregivers alike.  Whether you are taking care of someone who has heart challenges or simply wanting to improve your heart health, here are some tips to keep in mind this month.
Eat Right
Making small dietary changes will promote heart healthy eating.  For example, using spices to season food instead of salt may lower your blood pressure and cholesterol.  Focus on fruits and vegetables which contain essential vitamins.  Seniors can prevent and control many heart disease risk factors by engaging in a heart-healthy lifestyle.
Encourage Exercise
Adding 20 minutes of physical activity a day can help control weight and reduce stress.  Exercise can include walking up stairs, parking further in a parking lot or getting involved in exercise programs – all efforts will make seniors feel better and more energized.
Talk to Your Health Care Professional Regularly
If you are having any side effects or concerns about your medication, speak to your health care professional right away.  Getting check-ups on an annual basis and talking to your doctor when you have a concern is essential to long-term heart health.  These appointments are great opportunities to check if any new risk factors have arisen.
If these recommendations seem overwhelming, do not worry.  Take it one step at a time and know that there are people that love you who want to support you.  Make healthy choices and learn how to live heart smart.